Very practical and environment-friendly option is to send Your purchase orders to supplier directly from the Backstore.

To send e-mail select the E-mail option within the options menu. New window will appear with the:
Subject
E-mail addresses of the sender and supplier
Text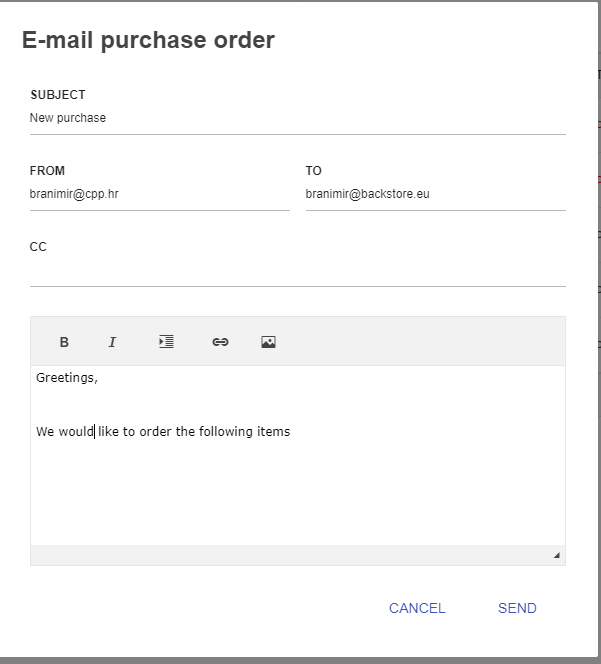 Press Send button to send your message.